Looking back at the premieres coming to theaters
Today, Friday, June 2nd.
As the most prominent title we have "Spider-Man: Across the Multiverse' (Sony Pictures), first sequel to the wonderful 'Spider-Man: A New Universe', in which Spider-Man's entire friendly neighborhood of Brooklyn is catapulted through the multiverse, where he encounters a team of Spider-Mans tasked with protecting their very existence. But when the heroes clash over how to deal with a new threat, Miles finds himself at odds with the other spiders and must redefine what it means to be a hero in order to save the people he loves most.
Another version to consider is "The black man' (20th Century Studios), an adaptation of Stephen King's short story, in which high school student Sadie Harper and her little sister Sawyer are devastated by the recent death of their mother as they are forced to confront a terrifying supernatural being who has killed them tracked. It exploits families and feeds on the suffering of its victims.
Finally, we will also talk about "as God commands' (Warner Bros.), a comedy in which Leo Harlem plays Andrs Cuadrado, an old-fashioned, conservative, and somewhat macho civil servant who, after an unfortunate confrontation with a colleague, is sanctioned and posted to the Department of Equality.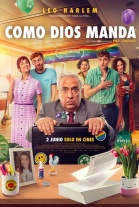 "As God Commands"
Gender: comedy
Director: Peace Jimenez
Script: Martha Sanchez
Distribution: Leo Harlem, Maribel Salas, Daniel Pérez Prada, Julin Villagrn, Stphanie Magnin, Santiago Ugalde, Pepin Tre, Mara Morales
Dispute: Andrs Cuadrado is an old-fashioned civil servant. Conservative and somewhat macho, he takes his job at the Treasury very seriously. Above all, he sees himself as a person "as God intended him to be" and therefore assumes that everything is subject to a natural, hierarchical and immutable order. After an unfortunate confrontation with a colleague. Andrs is sanctioned and referred to the Equal Opportunities Ministry. Everything there is completely new for him: There are no fixed seats, no timetables and everyone eats vegan. Andrés will have to catch up on many things to adapt to this new order.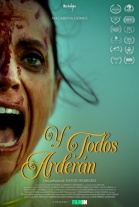 "And they will all burn"
Gender: terror
Director: David Hebrew
Script: David Hebrero, Javier Kiran
Distribution: Macarena Gmez, Rodolfo Sancho, Rubn Ochandiano, Fernando Cayo, Ana Miln, Sofa Garcia, Saturnino Garcia, Germn Torres, Guillermo Estrella, Ella Kweku
Dispute: In a small town in León, María José prepares to end her life after not getting over the death of her son. Everything changes when he receives a visit from Luca, a girl who may be linked to a local legend about the apocalypse. With the enigmatic girl by her side, María José will face the city that marginalized her, the husband who left her, and she will feel like a mother again.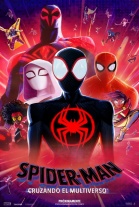 "Spider-Man: Crossing the Multiverse"
Gender: Animation, Sci-Fi, Comedy, Adventure
Director: Joaquim Dos Santos, Kemp Powers, Justin K. Thompson
Script: Phil Lord, Chris Miller, David Callaham
Distribution: Shameik Moore, Hailee Steinfeld, Oscar Isaac, Jason Schwartzman, Issa Rae, Brian Tyree Henry, Shea Whigham, Jake Johnson, Daniel Kaluuya
Dispute: Miles Morales returns in the next installment in the Oscar-winning Spider-Verse saga, an epic adventure that transports friendly Brooklyn neighbor Spider-Man across the multiverse to join forces with Gwen Stacy and a new team of Spider-People and… to face it with a villain far more powerful than anything they have ever met before.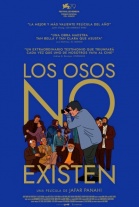 "There are no bears"
Gender: theatre
Director: Jafar Panahi
Script: Jafar Panahi
Distribution: Jafar Panahi, Mina Kavani, Naser Hashemi, Vahid Mobasheri, Bakhtiyar Panjeei, Mina Khosrovani, Blent Keser, Sinan Yusufoglu, Reza Heydari
Dispute: Two parallel love stories in which couples are frustrated by hidden and unavoidable obstacles, the power of superstition and the mechanisms of power.
'The Black Man'
Gender: horror, thriller
Director: Rob Savage
Script: Scott Beck, Bryan Woods, Mark Heyman
Distribution: Sophie Thatcher, Chris Messina, David Dastmalchian, Marin Ireland, Vivien Lyra Blair, Madison Hu, LisaGay Hamilton, Maddie Nichols
Dispute: High school student Sadie Harper and her little sister Sawyer are grieving over the recent death of their mother, but don't get much support from their father, Will, a therapist dealing with his own grief. When a desperate patient unexpectedly shows up at his home seeking help, he leaves in his wake a terrifying supernatural creature that preys on families and the plight of its victims.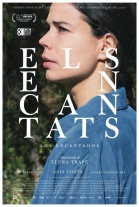 "Els encantats"
Gender: theatre
Director: Elena trap
Script: Miguel Ibez Monroy, Elena Trap
Distribution: Laia Costa, Pep Cruz, Aina Clotet, Daniel Prez Prada, Ainara Elejalde, Dlia Brufau
Dispute: After their recent separation, Irene is faced with the absence of her four-year-old daughter for the first time. Unable to adapt to this new reality, he decides to travel to a small town in the Catalan Pyrenees, where he owns a house, to regain the security and tranquility he thinks he lost long ago. But the once-familiar place seems just as overwhelming as her new life, forcing her to stop running and face her fears.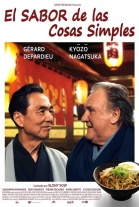 "The Taste of Simple Things"
Gender: comedy, drama
Director: Slony Sau
Script: Slony Sau
Distribution: Grard Depardieu, Kyz Nagatsuka, Pierre Richard, Akira Emoto, Sandrine Bonnaire, Rod Paradot, Sumire, Bastien Bouillon, Zinedine Soualem, Antoine Dulry, Eriko Takeda, Kyko Koizumi, Slony Sow, Mame Yamada, Lopold Bellanger
Dispute: After a near-death experience, France's greatest chef (Grard Depardieu) embarks on a quest for the ultimate flavor that has baffled his life since he was defeated as a young man by a bowl of ramen made by a Japanese chef.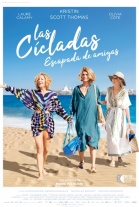 "The Cyclades. girlfriends trip
Gender: comedy
Director: Marc Fitoussi
Script: Marc Fitoussi
Distribution: Kristin Scott Thomas, Laure Calamy, Olivia Cte, Mathias Minne, Antoine Levannier, Nicolas Bridet, Alexandre Desrousseaux, Panos Koronis, Marie Mallia, Stelios Xanthoudakis, Leelou Laridan, Jean Baptiste Sagory, Sarah Lepicard, Candice Bouchet, Celine Duraffourg, Jrmie Lacaume
Dispute: As teenagers, Blandine and Magalie were inseparable, but the years passed and they lost touch. When their paths cross again, they decide to take the journey they've always dreamed of together. You travel to Greece, its sun and its islands, but the dream vacation doesn't go as planned. Now they have a very different idea of ​​the holidays… and life!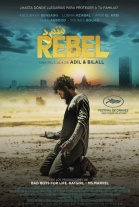 'Rebel'
Gender: war drama
Director: Adil El Arbi, Bilall Fallah
Script: Adil El Arbi, Bilall Fallah, Kevin Meul, and Jan van Dyck
Distribution: Aboubakr Bensaihi, Lubna Azabal, Amir El Arbi, Tara Abboud, Ala Riani, Kamal Moummad, Nadeem Rimawi, Fouad Hajji, Issam Messaoudi, Majd Eid
Dispute: Kamal decides to change his life for the better and leaves his life in Belgium to help the victims of the Syrian war. But there he has to join a militia and fight with ISIS in Raqqa. His younger brother Nassim, who dreams of reuniting with his brother, quickly becomes easy prey for radical recruiters. His mother, Leila, is struggling to protect the only thing she has left: her youngest son.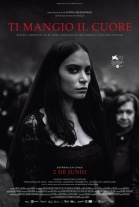 "Ti mangio il cuore"
Gender: Crime, Drama, Romance
Director: Pippo Mezzapesa
Script: Antonella Gaeta, Pippo Mezzapesa, and Davide Serino
Distribution: Elodie, Francesco Patan, Lidia Vitale, Francesco Di Leva, Giovanni Trombetta, Letizia Pia Cartolaro, Michele Pereira Da Paz, Arturo Severo Cano, Giovanni Anzaldo, Mauro Lamanna, Nicola Davide, Gianni Lillo, Cristiano Cela, Francesco Tammacco, Giulia Maria Scarano, Daniele Sciacovelli, Kalisy Pagan, Donatella Zolla, Massimo Iannantuoni
Dispute: Andrea, one of the children of the Malatesta family, falls in love with Marilena, the wife of the head of the Camporeale. The relationship will see the old rivalry between the two families escalate into a spiral of violence and revenge.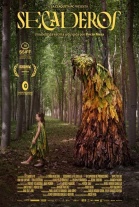 'Dryer'
Gender: theatre
Director: rock table
Script: rock table
Distribution: Vera Centenera Carnero, Ada Mar Lupiaez Huertas, Tamara Arias, Cristina Eugenia Segura Molina, and Jos Sez Conejero
Dispute: A small rural town is a city girl's paradise and a teenager's cage. Two parallel stories set between tobacco dryers during a summer marked by magical realism.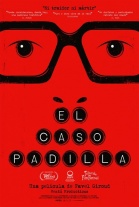 "The Padilla Case"
Gender: documentation
Director: Pavel Giroud
Script: Pavel Giroud
Distribution:
Dispute: Havana, spring 1971: the poet Heberto Padilla, who had just been released, appears before the Cuban Writers' Union, where he expresses a "sense of autocracy", declaring himself a counter-revolutionary agent and accusing many of his colleagues present, including his wife, of complicity. A month ago, his arrest for threatening the security of the Cuban state mobilized the intellectual vanguard of the whole world, who wrote a letter to Fidel Castro demanding the freedom of the poet, whose only sin was to contradict through his work.